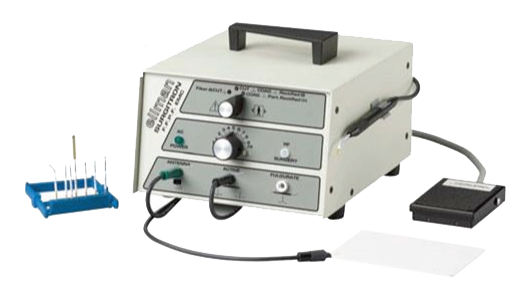 Principle
The machine passes radiofrequency energy into the tissue which is converted to heat energy due to resistance by the body. This mono-polar energy is used for cutting and coagulating soft tissue.
Uses
Removal of:
Skin tags
Warts
Moles
Corn
Cysts
Why ellman® Surgitron® radiosurgery?
Higher precision (almost similar to laser beam)
Faster results
Less charring
Cost of radiosurgery?
It varies with the type, size and number of lesions to be treated. Contact our dermatologists or call us at 9810030327.
Working Time
Mon-Sat
9.30 AM - 1.30 PM
5.30 PM - 8.00 PM
Saturday
9.30 AM - 1.30 PM
Contact Info
Phone:

9810030327
9560400327